PRGF
Endoret: Plasma Rich in Growth Factors (PRGF)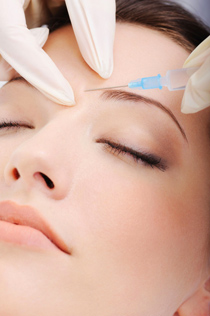 The development of regenerative medicine has made it possible to use the human body's own resources to regenerate and heal itself.
The use of your own growth factors will result in a natural regeneration that does not change your facial expressions. 
Therapeutic use of plasma rich in growth factors (PRGF®-Endoret®), enables an efficient regeneration of tissues, without side-effects and notably reduces the recovery period.
It is based on the activation of your own platelets for the stimulation and acceleration of tissue healing and regeneration.
What are the benefits?
No external additives
100% Autologous (i.e. you provide and receive your own growth factors)
No facial expression changes
Bio-stimulation of the areas treated
Increased skin consistency
Wrinkle reduction
Higher hydration and freshness sensation in the face
Increased brightness and luminosity
Compatible with other aesthetic treatments
Who is the treatment for?
Anybody: as a preventative level starting from the age of 35 to slow the ageing process, or from 45 years on, for regenerative and corrective purposes.
The effects of PRGF®treatment are progressive and begin to be evident after 24 hours from the first session, with an increase of the smoothness and quality of the skin with each session.
Typical Treatment regime (example)
Free of Charge Consultation 
Session 1 – Therapeutic Process (1 – 1½ hours)
Session 2 – Therapeutic Process (1 – 1½ hours)
Session 3 – Therapeutic Process (1 – 1½ hours)
Shamim will inform you of the most appropriate treatment according to your unique profile.
PRGF®-Endoret® technology is scientifically backed by both its effectiveness and its safety, with the publication of over one hundred scientific articles in specialised journals and its presentation at hundreds of congresses.