PRGF
Plasma Rich in Growth Factors / Regenerative Medicine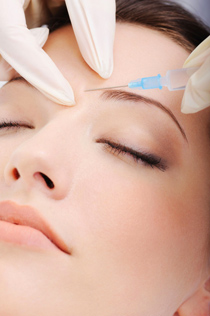 The development of regenerative medicine has made it possible to use the human body's own resources to heal itself.
We are now able to offer this ground-breaking treatment: the therapeutic use of plasma rich in growth factors (PRGF®-Endoret®), a technique that enables an efficient regeneration of tissues, without side-effects and notably reducing the recovery period of fractures and lesions.
PRGF®-Endoret® technology is scientifically backed by both its effectiveness and its safety, with the publication of over one hundred scientific articles in specialised journals and its presentation at hundreds of congresses.
It is based on the activation of the patient's own platelets for the stimulation and acceleration of tissue healing and regeneration.
In addition, PRGF®-Endoret® technology is applicable in many fields of medicine in which its high level of effectiveness has been proven: oral and maxillofacial surgery, orthopaedics and sports medicine, dermatology, ophthalmology, vascular surgery, plastic and cosmetic surgery and even veterinary surgery.